1. Knowledge of the details of the material being conveyed a. Loose density b. Particle size and composition (maximum particle size and particle size composition)
c. Static stacking angle d. Temperature, viscosity, and relative humidity e. Wear, corrosion, and other special properties.
f. Conveying capacity (maximum and average).
g. Speed ​​range.
h. Installation angle and direction.
2. The relationship between the technical parameters of the plate feeder a. The relationship between the width of the slot and the maximum feeding size width 800&nbsp1000&nbsp1200&nbsp1400
The maximum size of the material&nbsp350&nbsp470&nbsp600&nbsp640
b. Calculation of transport volume Q = 900BVρ (BCtgф1+4hφ)
B - Slot width m
Q - transport volume t/n
V - chain speed m/s
ρ - loose density t/
c - conveyor inclination correction factor (1.0<10°, 10°~20°0.95, >20°0.9)
h - height ф1 - stacking angle (°) of material on the plate feeder
φ - static stacking angle, usually φ1 = 0.4φ
c. Problems that plate feeders usually ask
1) The thickness of the groove plate, the characteristics of the groove plate.
2) The form and characteristics of the reducer.
3) Characteristics of the sprocket.
4) Power and delivery
5) Dual and single drives
6) Foot distance
7) How to solve the leakage problem
8) Lubrication
9) Abrasion
10) Configuration and Scope of Supply Jiangsu Tianpeng Company Telephone
Stainless Steel Grating has been the standard industrial foot walk product for severe corrosive environments and has been a popular grating choice for many years. Our company manufactures stainless swaged Bar Grating from type 304 and 316 stainless steel bar. Stainless Steel Grating is used at chemical plants, food processing facilities, oil and gas producers and is also used in many other commercial and architectural applications.
Stainless Steel Bar Grating is a choice for corrosive environments such as chemical, food and hydro processing areas. It is available in welded and press locked as well as in many bearing bar sizes.
Finish:
Unless specified, stainless steel grating will have a mill finish. The heat from the electro forge process produces a discoloration to the surface of the welded area. Electro polishing is a means to remove the discoloration and is available upon request.

Swaged Stainless Steel - SGSS Series:
Swaged Stainless Steel bar grating is produced by interlocking cross rods with bearing bars at right angles. Swage bar grating comes in a variety of spacing, including openings of 7/16" between bearing bars - which conforms to the "Americans with Disabilities Act" (July, 1991).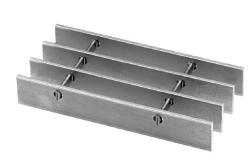 Swaged Stainless Steel grating is used in food processing facilities, chemical plants, oil & gas refineries and other commercial and architectural applications. Slip resistant and serrated surfaces are available upon request.
Materials: The most common material is Type 304 (SUS304), however, Type 316 (SUS316) or Type 316L (SUS316L) is also available. 304 stainless steel is the most popular type contains both chromium and nickel to provide excellent balance resistance and workability. 316 stainless steel is better corrosion, pitting resistance and higher strength at elevated temperatures than 304. 316L is extra low carbon variation of 316 to avoid carbide precipitation due to welding.
When considering grating for food processing applications, shipboard use, or highly corrosive environments, Grating Pacific Stainless Steel Grating is often the most cost effective product. Commonly manufactured in 300 series alloys, stainless steel gratings are assembled by welding or pressure locking to suit the specific needs of each application.
Uses: Stainless steel bar grating is mainly used in chemical industry, food processing, hydro processing and other industries as listed:
Power plant

Chemical plant

Oil Refinery

Steel plant

Machinery plant

Paper-making factory

Cement plant

Civil engineering

Wastewater treatment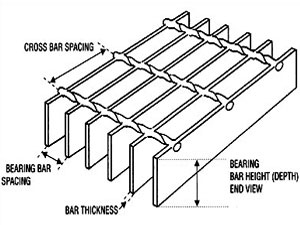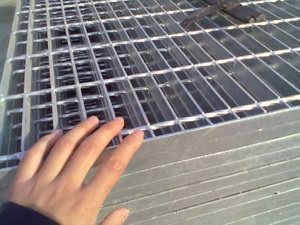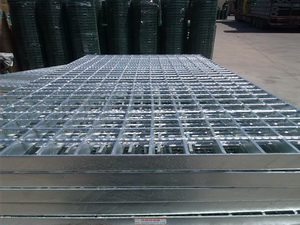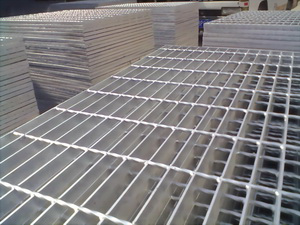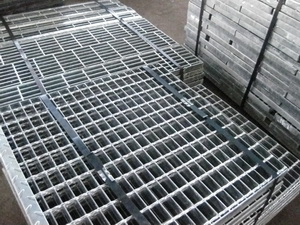 Stainless Steel Grating
Stainless Steel Grating,Stainless Steel Drain Grating,Stainless Steel Floor Grating,Stainless Drain Steel Grating
Hebei Zhenxing Jinyuan Wire Mesh Group Co.,Ltd , http://www.zxsteelgrating.com